Overview
Black Country Transport (BCT), a strategic transport partnership between Dudley, Sandwell, Walsall and Wolverhampton Councils, are consulting on our Ultra-Low Emission Vehicle (ULEV) Vision and Strategy. The Strategy aims to accelerate the uptake of ULEVs across the area in anticipation of a nationwide 2035 ban on the sale of petrol and diesel vehicles.
The Government's proposed ban is aimed at combating the environmental and public health implications of transport emissions. Our ULEV Strategy recommends the infrastructure and policies required across the Black Country to support the transition and overlaps with the West Midlands ULEV Strategy to ensure a joined-up regional approach.
Black Country Councils would like to invite your feedback on the ULEV strategy by taking part in this statutory consultation.  Your responses will help shape the final policy document and ensure our infrastructure plans are centered around our residents' and business' needs.
A copy of the Strategy can be found here. The executive summary of the Strategy, along with a larger version of the vision infographic shown below, can be found at the bottom of this page.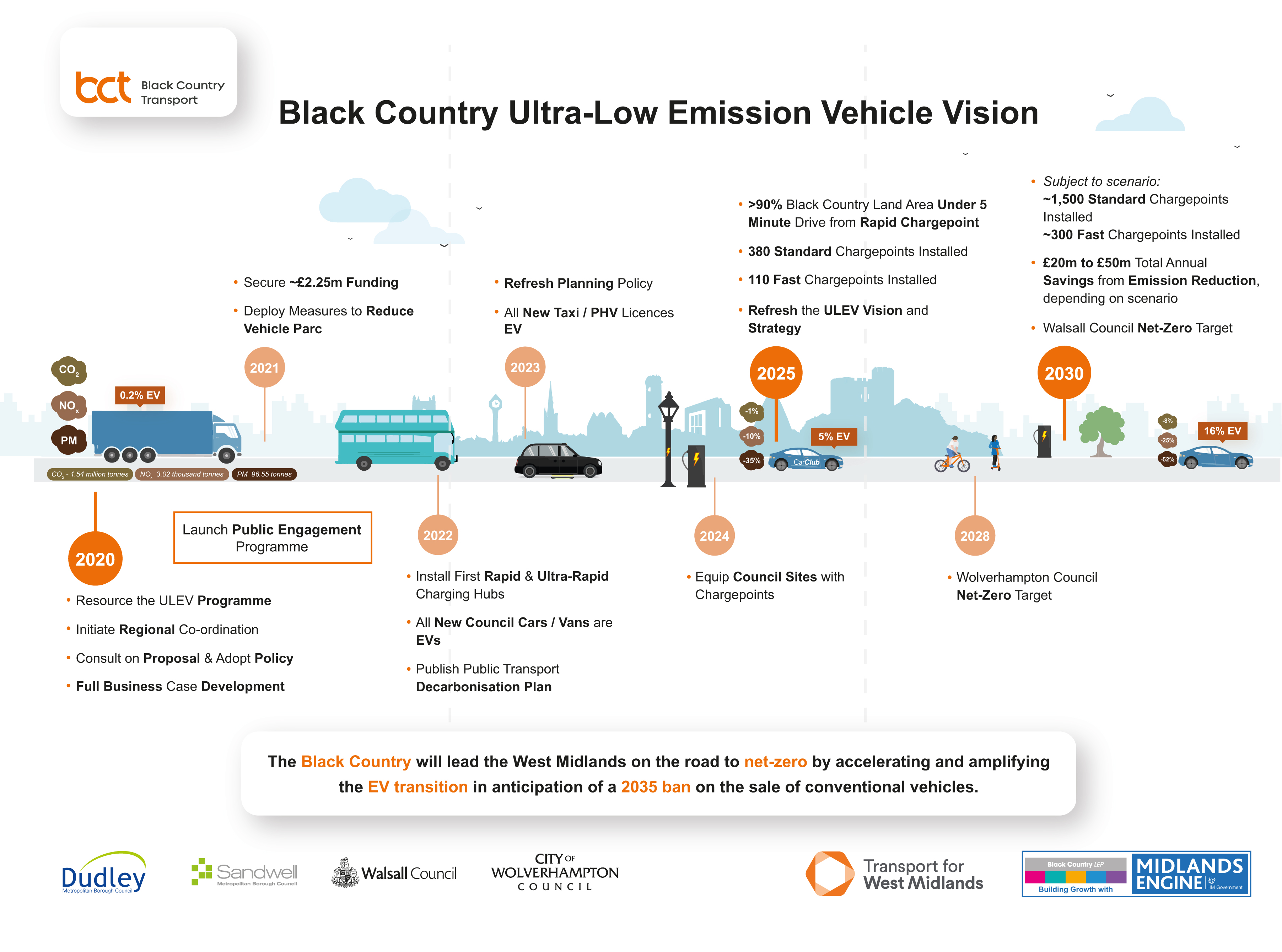 The survey should take about 10 minutes to complete.
For further details on how the information you provide will be used, please read our privacy notice.
Clicking the "I agree" button below indicates that:
you have read the privacy notice
you agree to take part