Overview
Conventional petrol and diesel vehicles are recognised as a major source of pollution and contributor to the climate emergency, whereas we know that electric vehicles (EV's) provide a low-emission solution to driving in the UK. The Government recently brought forward the ban on the sale of new petrol and diesel vehicles to 2030. The proportion of EV's and subsequently the need for EV charging infrastructure within the Black Country is therefore expected to grow. The 2020 Black Country Ultra-Low Emission Vehicle Strategy identifies the need for approximately 1000 chargepoints across the Black Country by 2025, to support the needs of the growing number of people choosing to own a fully electric or plug-in hybrid vehicle and, ultimately, support more sustainable travel and cleaner air.
The Council, with funding from the Office for Zero Emission Vehicles, is planning on installing publicly available EV charging points across the City. These will mainly be funded by the On-street Residential Chargepoint Scheme, which currently funds similar projects in other Councils around the UK.
Charging an EV is currently a challenge for those who park their vehicle on-street, and trailing cables across footways poses an unacceptable risk to pedestrians and vulnerable users. Therefore, our plan is to install charge point posts, which will be around 1m (3ft) in height, at a suitable location at the edge of the footway for the use of residents who do not have access to off-street parking. These chargepoints will charge at 7kW, providing at least 20 miles of range from each hour of charging, making them ideal for overnight charging for local residents. The introduction of these chargepoints will support local people who wish to own an electric vehicle but do not have access to off-street charging facilities.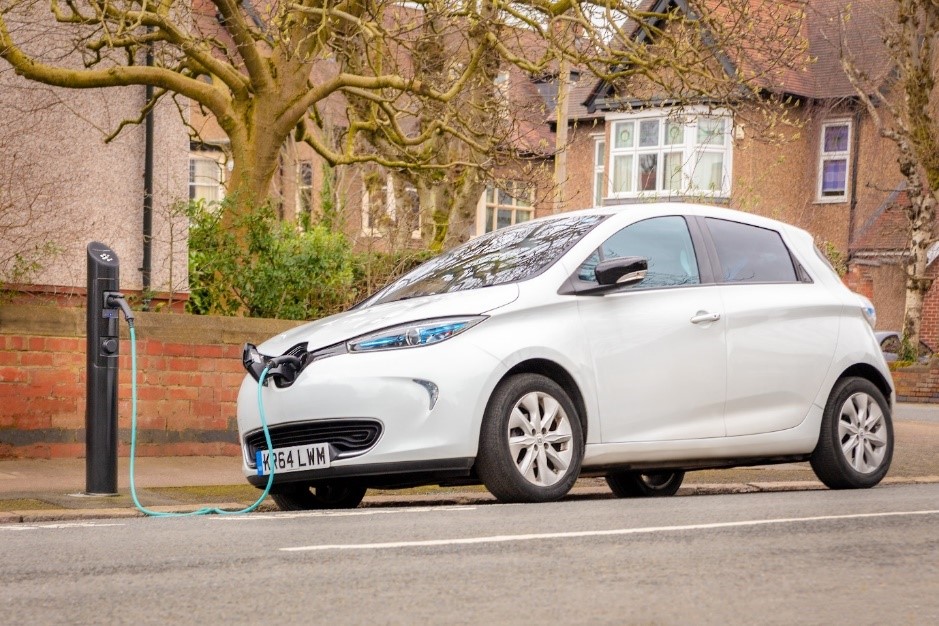 An indicative image of a similar installation.
Why your views matter
We would like to hear the views of residents who live near the proposed locations for these chargers. We have selected the locations based on a broad range of criteria and wish to ensure there are no local concerns which we may have overlooked. While we are not proposing restrictions on the parking bays adjacent to the chargers at this time, we want to ensure residents are supportive of the chosen locations. We are also taking the opportunity to gauge likely demand for the chargepoints.
For further details on how the information you provide will be used, please read our privacy notice.
Clicking the "I agree" button below indicates that:
you have read the privacy notice
you agree to take part